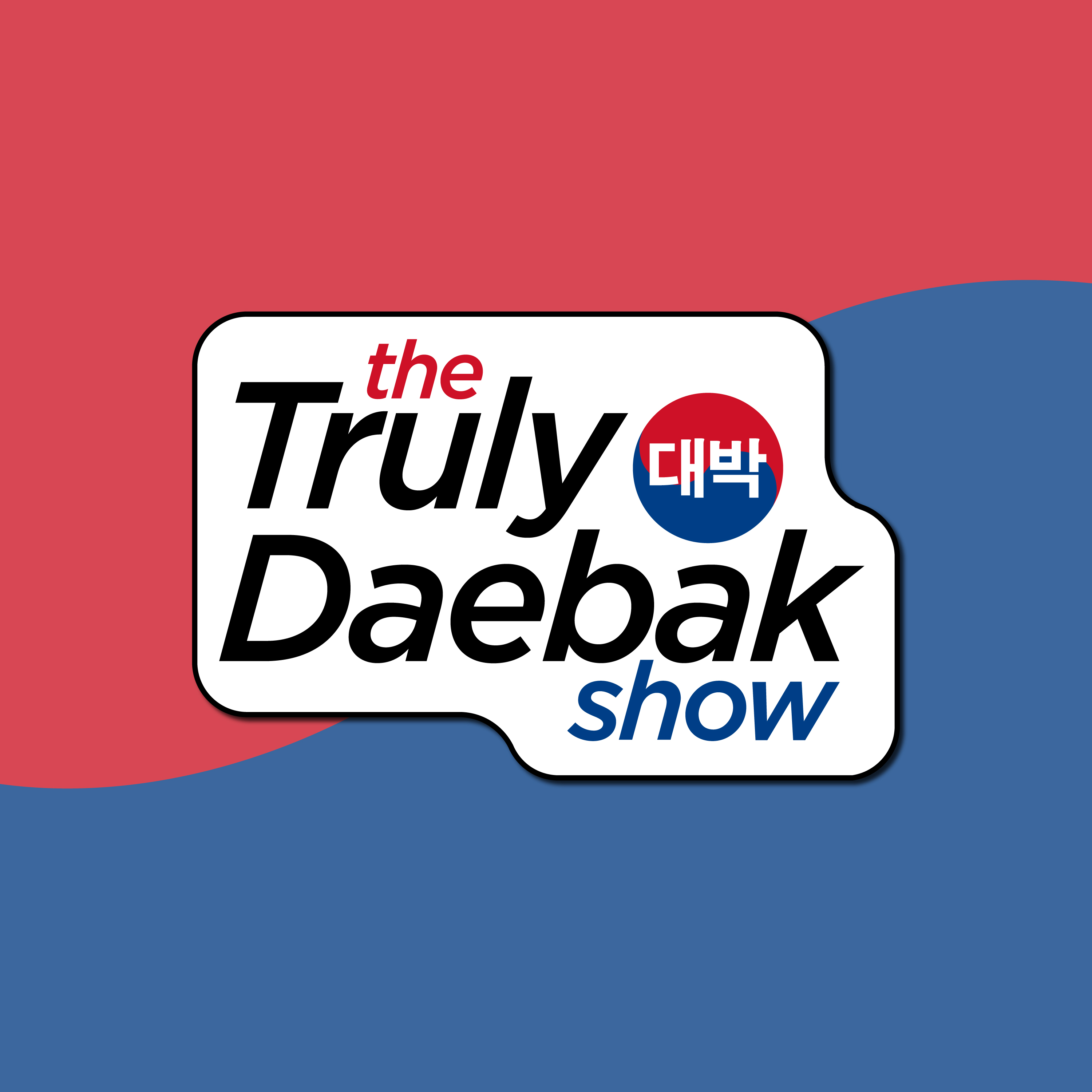 The Truly Daebak Show is back!
We share our thoughts on some of the best (and worst) K-Pop comebacks of the past 3 months, including aespa, BoA, GFriend, IZ*ONE, K/DA, NiziU, TAEYEON, TWICE, and Yerin Baek.
TIMESTAMPS
00:00 Intro
08:19 What Have We Been Listening To?
15:17 IZ*ONE - TWELVE
23:56 IZ*ONE - One-reeler
31:27 TAEYEON - #GirlsSpkOut
38:47 TWICE - Eyes Wide Open
49:03 K/DA - ALL OUT
59:49 GFriend - Walpurgis Night
01:11:54 aespa - Black Mamba
01:26:16 NiziU - Step and a step
01:35:43 BoA - Better
01:45:12 Yerin Baek - tellusaboutyourself
01:57:46 TAEYEON - What Do I Call You
***Apologies for the audio issues during some sections, it should be fixed for the next podcast***
Please like, subscribe, and comment if you enjoyed the show and tell your friends!
Audio versions available at
iTunes: https://itunes.apple.com/vn/podcast/daebakcast/id1197891841?mt=2
Spotify: https://open.spotify.com/show/25t1SLEKiyUBiropG3reix
Stitcher: https://www.stitcher.com/podcast/daebakcast
Podbean: https://trulydaebak.podbean.com/
Follow us on twitter: https://twitter.com/TrulyDaebak
Join our Discord Server: https://discord.gg/8uyvVPz
Follow us individually
Nathan: https://twitter.com/TrulyDaebakNate
Jacob: https://twitter.com/CrimsonMecha
Andrew: https://twitter.com/NotThatALee
Cooper: https://twitter.com/IrenesWaterBoy